I was woken by loud scrawking outside my window before 6am.
The previous evening, the B&B owner had asked "So, you'll be wanting an early breakfast, then?" more as a statement than a question.
Now I understood why.
A cluster of rooks welcoming the dawn looked back at me, amused.
With time to kill before breakfast, I walked the frosted shoreline and looked across the Firth of Clyde towards the Isle of Arran, tinged with an early morning orange glow.
I was in Scotland to work on Aethel's first beanie with a small company that has been knitting hats since 1845.
With 175 years of experience, Robert Mackie seemed the right people for aethel to work with.
Well breakfasted (despite only a very small helping of haggis) I soon passed a sign announcing 'The Bonnet Toun' of Stewarton.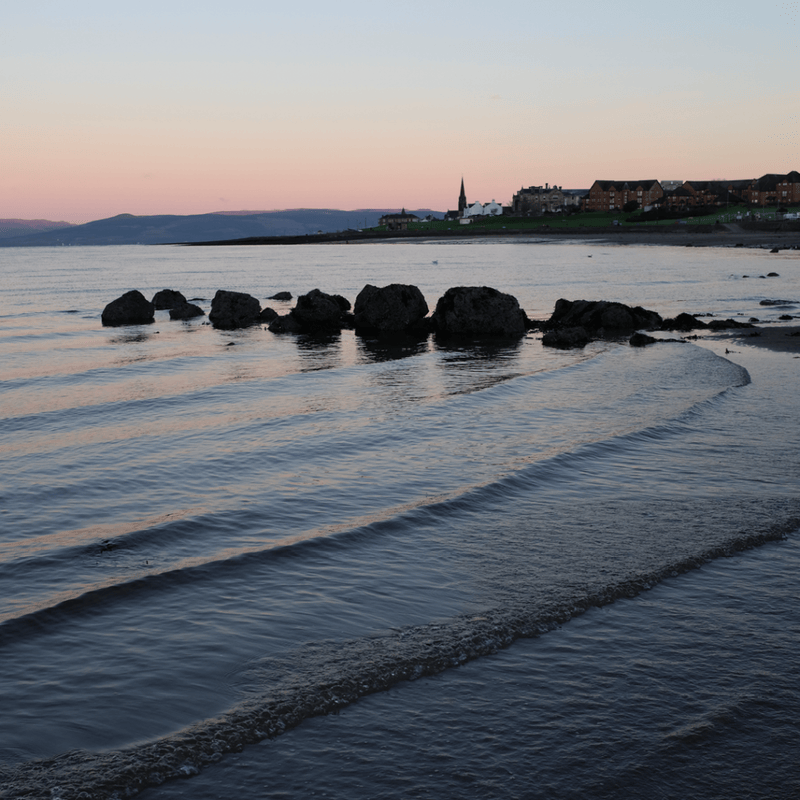 Early morning walk to Largs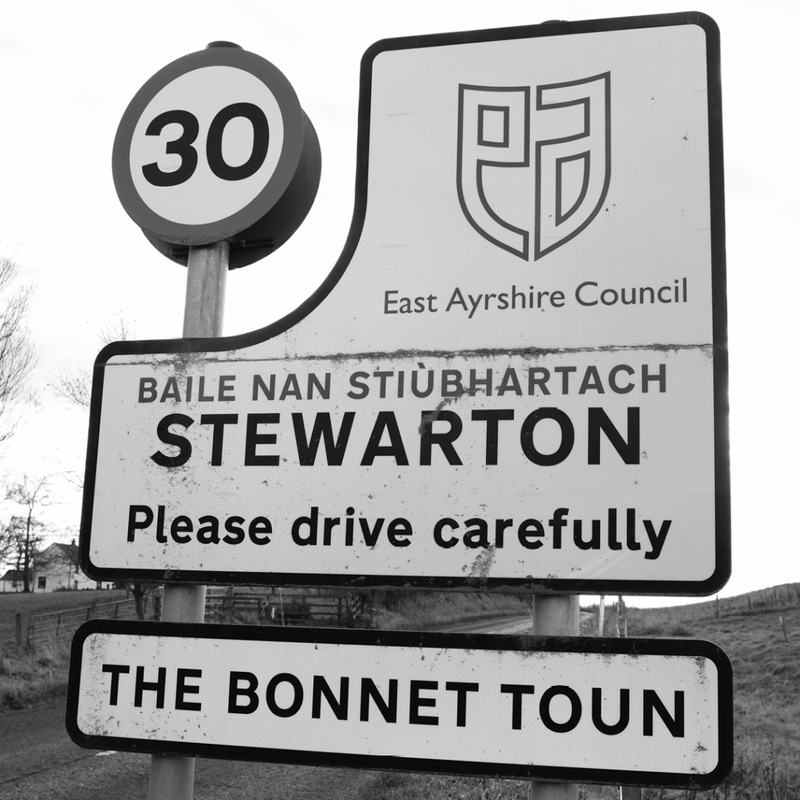 Entering The Bonnet Toun
The beanie is nothing new.
During my first term at university I adopted the beanie as the topping to my student uniform. I was a worker, if only in the library. It seemed appropriate and on trend.
Returning home, my Great Uncle Victor, then in his 90s, laughed out loud when he saw it. He wanted to try it on.
"The last time I wore a cap like this was in the trenches. Yours probably doesn't have lice in it."
Uncle Victor had been a young, regular soldier at the outbreak of war in 1914. He sailed to France in the British Expeditionary Force with his horse, his lance and his Lee Enfield rifle. He fought at Mons and in the early battles of the Somme.
He was lucky. He became a batman to a senior officer in 1916, which took him well behind the lines and almost certainly saved his life.
For Victor, the beanie was a soldier's trench cap offering a modicum of warmth in winter under a bitterly cold helmet while he stood in a trench.
He had not worn one since.
A Brief History of the Beanie
The 'beanie' comes from 'bean', the American slang for head used in the early 20th century. In baseball, a 'bean ball' is a throw directly at the head.
As America rapidly industrialised, 'beanie' hats were worn by the growing ranks of industrial workers. Beanies were practical. Not only did they provide warmth but men could also wrap their hair underneath while working with heavy machinery.
In the post-war era, beanies were adopted by college students. Beanies were part of freshman initiation ceremonies and slowly they became cool. The worker's practical hat became the student's statement and was then adopted by fashion brands and became a multi-coloured wardrobe staple.
But the history of the knitted beanie goes back far further - over 600 years to the days of Henry V and the Wars of the Roses.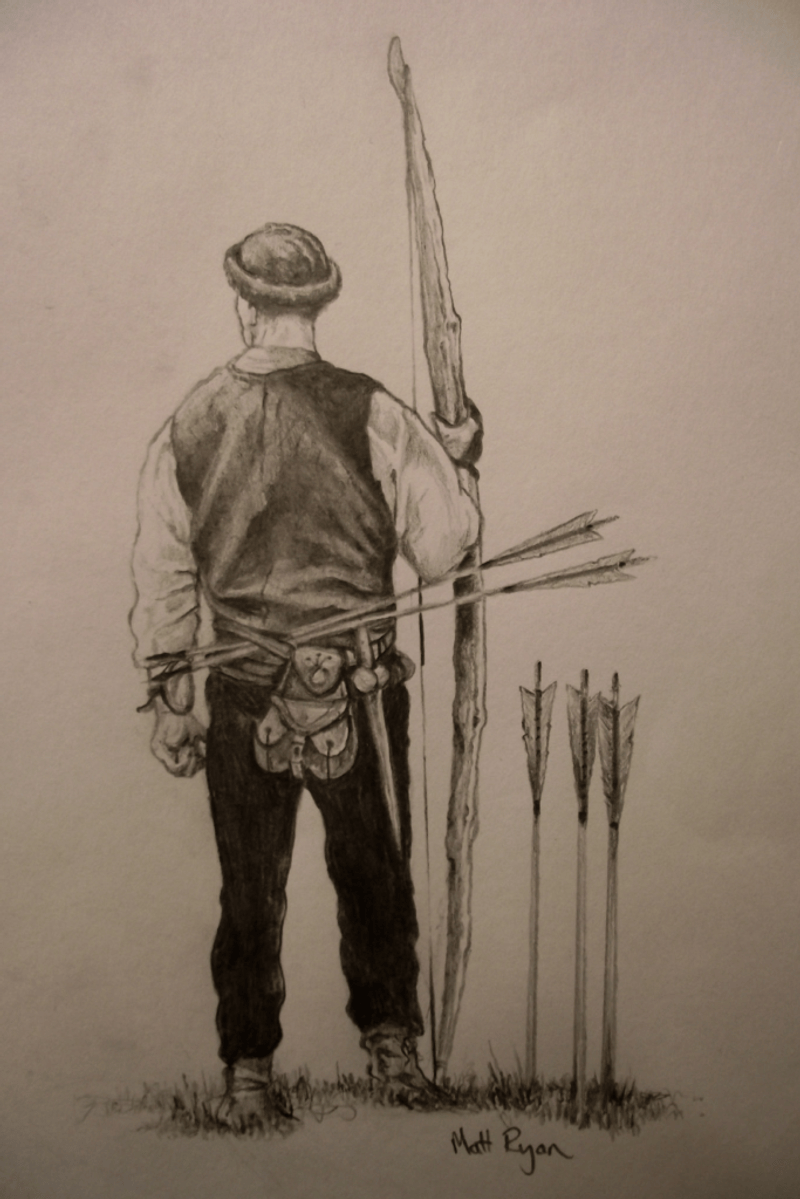 English archer with Monmouth Cap
In the 15th century, when Henry V was busy rampaging across France, a hat that looks remarkably similar to the modern beanie was widely popular in England particularly among working men, sailors and soldiers.
Just as Victor wore a beanie under his helmet in the trenches around Thiepval in 1916, so too did the soldiers of Henry V as they headed for Agincourt just 50 miles to the north west.
These hats were known as 'Monmouth Caps.'
I wonder now whether Victor's description of my beanie as a 'cap' was an echo of the beanie's long, English history.
The Monmouth Cap is so clearly a beanie. The only differences are that Monmouth Caps were knitted by hand in rough wool and the strands of yarn left over were tied together at the top and side in loops called 'buttons'. They lacked the seamless knitting machines and the cashmere yarn that will create aethel's beanies but not much else will have changed.
Why the 'Monmouth' cap?
Monmouth was renowned for the high quality of its wool, mainly from the local Ryeland sheep, which supported a significant local hand knitting industry. Hundreds of men were involved and 'Capper' became not just a common trade but also a common local surname.
A Monmouth Cap from the 1500s still exists and can be found in Monmouth Museum.
Competition grew. The domestic industry came under pressure. In 1488 the Cappers Act made it illegal to wear foreign made caps in England and Wales. In 1571 a law was passed that every person over 6 must wear "a cap of wool, thicked and dressed in England, made within this realm, and only dressed and finished by the trade of Cappers." The laws did not work and were soon abandoned.
But aethel would be happy if Boris were to pass a similar law in the coming months. I am sure you'll agree that we need Great British hats for cold British winters.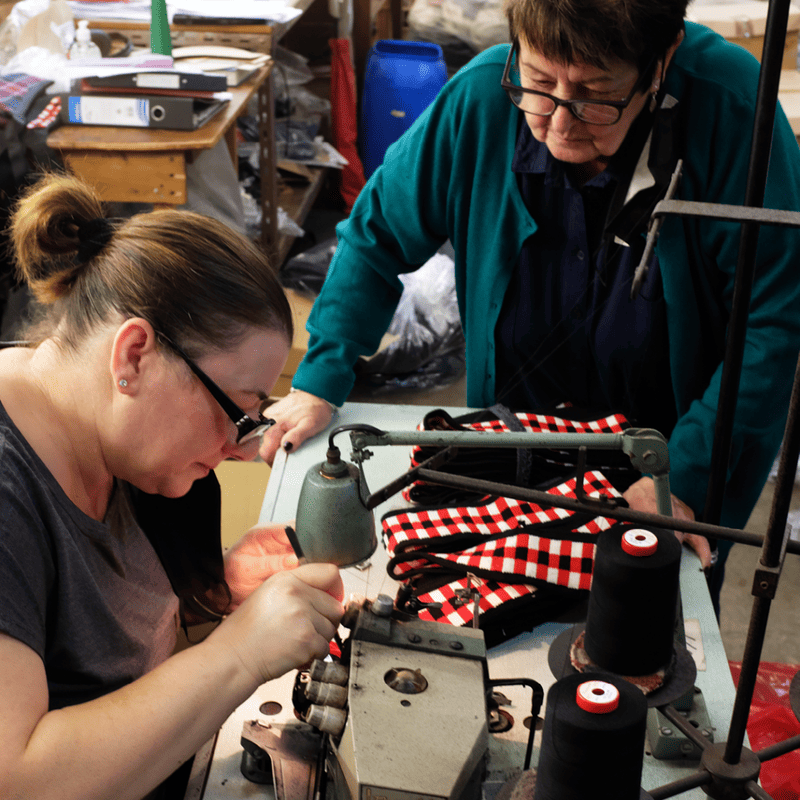 Keeping the Royal Regiment of Scotland well supplied with 'bonnets'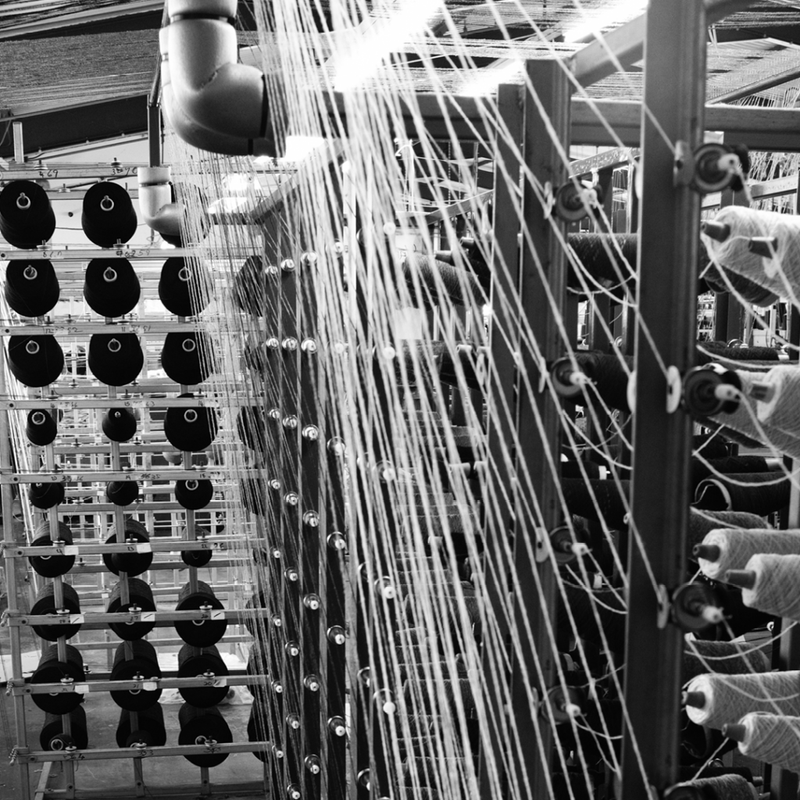 Amongst the knitting Machines
Knitting with Robert Mackie
The Monmouth knitters are long gone but the long history of knitting in Britain still lives on in pockets.
To the south of Glasgow there is a long history of weaving, yarn spinning and knitting.
Our beanie knitter's home town of Stewarton is known as the 'Bonnet Toun'. It is where David Dale, one of the great Scottish textile entrepreneurs was born in 1739. He went on to co-found the New Lanark mills and build the model community - now a UNESCO world heritage site - with the company providing a good education and housing for its workers.
Robert Mackie's origins are in making Glengarry and Balmoral 'bonnets' as worn by the Scottish regiments, the Black Watch and by pipe bands.
Now their skills have broadened to knitted scarves, gloves and, of course, beanie hats.
The Aethel Beanie
Our beanies are soft, warm and knitted in Loro Piana's longhair cashmere.
We chose 13 different colours. We found it hard to choose.
I know that Aethel (my grandmother) and Victor (her brother, my Great Uncle) would approve.
Though they would choose very different colours.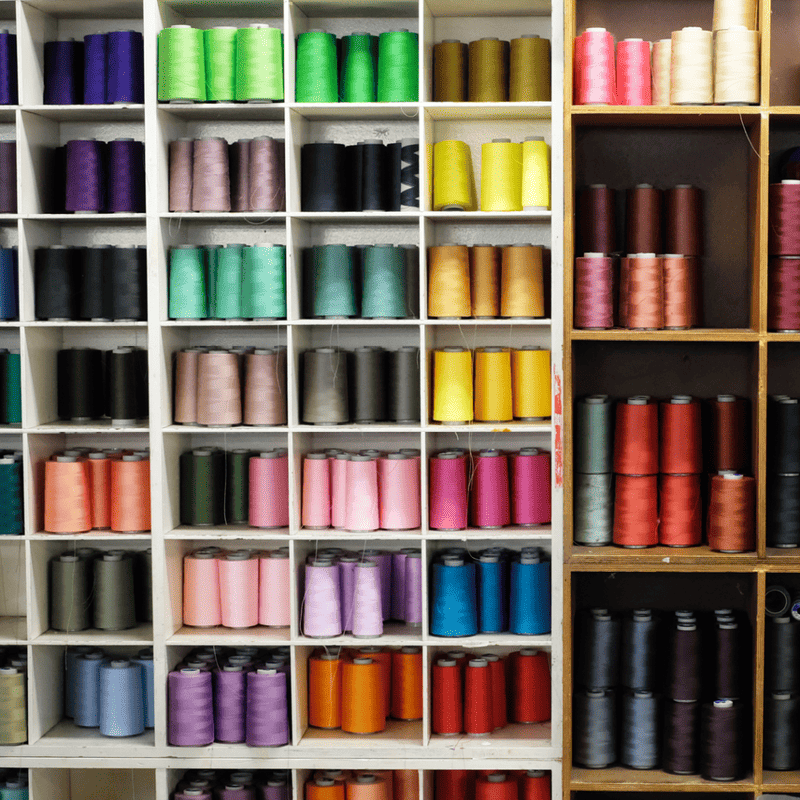 The thread cupboard